26th March 2016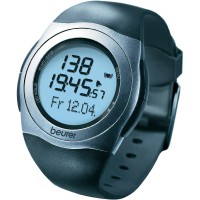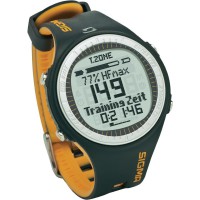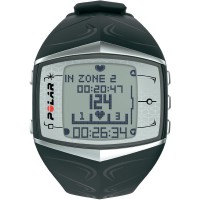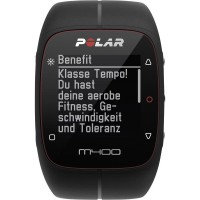 Since 2014 I am participating in a local 5km mass-run (with over 15k participants). My time is between nothing special and fairly good. I will run this year as well.
Previously, I did not train systematically. I would start only when it was comfortably warm (mid-late April), running 4-6km 1-3 times a week.
I would also stop training very soon after the run, and definitely stop if it was getting colder (early October).
After every winter, it actually felt like I am starting my training from scratch.
Eventually, I have adopted an 18-session training regimen, which I found to be very easy for me, and also very efficient.
I had also tried to keep training for longer after the run (which is in summer).
This year, thanks to highly-enthusiastic co-workers, we started light jogging already in January.
One of my co-workers has a nearly-full set of gadgets, including a heart-rate monitor, and was keeping his pulse under a certain threshold.
I have only used a very basic Xiaomi Mi Band fitness/sleep tracker before, and got interested in a more quantified self.
After some reading, I have decided to buy a heart-rate monitor.
Here are my requirements for a heart-rate monitor:
should measure heart-rate well; based on some reading, I'd prefer to have a chest strap: optical pulse measuring is a tad less precise, it may work worse with hairy (man's) hands, and (for now) I only plan measuring my heart rate when I'm actually running/bicycling, not all day long;
should be convenient to use – a wrist display is fine, but carrying a smartphone during a run isn't;
should not be expensive: I do not know yet how useful it will be to me, so I do not want to spend more than 150 EUR on it, so the likes of Polar V800 are, unfortunately, outside the scope of my comparison…
I have come across four popular models: Beurer PM 25 (30 EUR), Sigma PC 25.10 (40 EUR), Polar FT60F (70 EUR), and Polar M400 (150 EUR).
These devices differ quite significantly in their class/functionality/price (although all are relatively affordable), and with this blog post I'll be trying to figure out which one makes the most sense for me – and for any other casual/amateur jogger/runner.
Both Beurer PM 25 and Sigma PC 25.10 (does that 25 mean the same in both models? no idea…) come with a chest strap included, and they both are simple heart-rate monitor watches: you start them before the run, they show your pulse during the run, and some statistics after the run.
For the next run, you need to either reset the data, or the new run will influence your averages from the previous run – so, effectively, both have memory for 1 run.
Both use replaceable CR2032 batteries – one for the watch and one more for the strap, and it should last many months before requiring replacement.
There are no Bluetooth/cable connectivity options.
Both are actual watches (show time/date).
See a table below for a brief

comparison of features.
Oh, they also look different – see above

Beurer PM 25 vs Sigma PC 25.10: simple heart-rate watches
| | Beurer PM 25 | Sigma PC 25.10 |
| --- | --- | --- |
| Water resistance | 30 m, swimming ok | 10/30 m, swimming ok |
| Wireless | analog, interference possible | digital, coded, less interference |
| Total HR zones | 3 | 3 |
| Custom HR zone | yes | yes |
| Longer-period basic stats | no | yes: last 12 weeks, last 12 months, since reset; values: number of runs, total/avg duration, Kcal burnt |
| Calories burnt | yes | yes |
| Fat burnt | yes | no |
| Wake-up alarm | yes | yes |
| Alarm types | acoustic, visual | acoustic, visual |
| Weekday display | yes, until 2020 | no, only date |
| Stopwatch | yes | yes |
| Countdown | no | yes |
| Backlight | yes | yes |
| Comes with a pouch | yes | no |
| Bicycle bar holder | no | yes |
| CR2032 battery life | watch: 15 months, strap: 28 months (both at 1h/day use) | ? |
| Settings preserved when changing battery | ? | yes |
| | manual | manual |
Of these two, I'd probably go with Sigma, mostly because of less interference-sensitive coded radio link, and also some rudimentary training history functionality.
Going from Sigma to Polar FT60F does not feel like a major upgrade: for almost double the price, you get
individual training program,
HR-based fitness test, and
memory for 50 runs instead of just 1.
You also get the ability to use additional GPS and running sensors with the watch, but FT60F only has rudimentary support for those sensors – so no rich data.
Also, it appears that getting data off the watch will need yet another additional device – it is getting complicated enough to still prefer the Sigma model over FT60F.
Strictly speaking, PC 25.10 satisfies all the requirements for an HR monitor that I've formulated above.
But the GPS-enabled M400 is much more advanced (attractive?), and still has an acceptable price.
Polar FT60F vs Polar M400
| | Polar FT60F | Polar M400 |
| --- | --- | --- |
| Heart-rate while swimming | yes? | yes? |
| HR zones | 3 | 5 |
| Manual HR zone | yes, all 3 | possibly yes, in activity profiles |
| Calories burnt | yes | yes |
| Individual training program | yes | no |
| Fitness test | yes | yes |
| Polar Online (Flow) | yes, but see below | yes |
| Can sync with phone/PC | no, needs FlowLink for sync | yes, using USB (not included) or wirelessly |
| Battery and life | 2xCR2025 (1 for watch, 1 for strap); at 1h/day use: 18 months for watch, 24 months for strap | watch: built-in rechargeable 190 mAh Li-Pol, up to 8 hours with GPS and HR, up to 30 days otherwise; strap: user-replaceable CR2025 |
| Chest strap | WearLink | H7 |
| Trainings history | 50 runs | 30 hours of non-stop GPS+HR data |
| Per-week history | 16 weeks | not applicable |
| Alarm clock | yes | yes |
| Alarm types | acoustic | acoustic |
| 24/7 multi-sport activity and sleep tracking | no | yes, but no smart alarm |
| Interval training timer | no | yes |
| Estimated finish time | no | yes |
| GPS and related features | no | yes |
| Accelerometer and related features | no | yes |
| Training targets | no | yes: distance, duration, calories, phases/intervals; up to 20 presets/activity types |
| | manual | manual |
Polar M400 costs 150 EUR (almost 4 times the Sigma model price), but comes with an H7 chest strap (which is sold separately for 60+ EUR), and is the most feature-rich gadget in this round-up.
The most significant additions are a built-in GPS module and an easy data sync with Polar's phone app and online service.
GPS allows figuring out where you had actually run when you got lost, which did happen a few times to our running group


In fact, M400 has a feature to backtrack your route back to the starting point!
(Although it will likely simply tell you a straight-line azimuth and maybe distance to the starting point…)
GPS feature could also be useful for bicycle days, for tracking routes taken, although 6-8 hours of GPS+HR operation might become a limiting factor here.
This can be augmented with a battery pack, to recharge during breaks.
Which, in turn, can be harmful for the device, as charging it while the USB port is damp causes quick corrosion of the said port.
GPS also tracks your speed and distance, so you can see how your speed improves while HR stays the same.
Easy sync enables retrospective performance analysis and nice visualizations of your training achievements.
Using the Flow, Polar's online service, you can also configure multiple types of activity and upload up to 20 of them to the watch.
This makes M400 a fairly versatile tracking tool.
Speaking of daily activity tracking, it is probably nice, but absence of a smart alarm significantly undermines the activity tracking aspect of M400.
Finally, recent firmware update to M400 added some smartwatch functionality, like messages and notifications being sent to the watch, and being able to mute or pick up incoming calls – but that's it.
So, Sigma PC 25.10 or Polar M400?…
This was a very hard decision to make.
I like the M400 a lot – this is a great sports watch!
But it's daily activity tracking feels like a gimmick – I will not wear a chest strap all day long,
and without it my old Mi Band does the same tracking (plus has a "smart" vibration alarm).
I would love to have a heart-rate-enabled activity tracker – especially if it can also double as a precise running HR monitor.
But M400 is not quite there yet, and it's great GPS and sync/history features are not strictly a necessity for any of my activities –
I just want to know if I'm running/bicycling hard enough, but not too hard

So I have decided to go with a simpler Sigma this time…
But I'll also keep tracking the brand-new vivoactive HR, coming to markets in April;
based on some previews (and also vivoactive reviews), it is going to be a great all-round (smart-)watch/activity-tracker/sports-watch with a built-in optical HRM.
Feel free to share your experiences and thoughts on the subject.
Ah, and the promised 18 easy training sessions:
Easy 18-session 30-minute / 5 km run training program
1 minute running, 1 minute walking; total 20 minutes (this includes the last minute of walking, the same below)
1m running, 1m walking, 2m running; 1m walking, total 25m
2m running, 1m walking; total 30m
5x (3 minutes running, 1 minute walking); total 20 minutes
4x (3 running, 1 walking, 2 running, 1 walking); total 28 minutes
5x (4 running, 1 walking); total 25 minutes
8x (3 running, 1 walking); total 32 minutes
5x (5 running, 1 walking); total 30 minutes
2x (5 running, 1 walking, 8 running, 1 walking); total 30
3x (8 running, 1 waking); total 27
8m run, 1m walk, 10m run, 1m walk, 8m run, 1m walk (total 29)
3x (10 running, 1 walking); total 33
10m running, 1m walking, 15m running, 1m walking, 10m running, 1m walking; total 38
5m running, 1m walking, 20m running, 1m walking, 10m running, 1m walking; total 38
10m running, 1m walking, 20m running, 1m walking; total 32
5m running, 1m walking, 25m running, 1m walking, 5m running, 1m walking; total 38
10m running, 1m walking, 20m running, 1m walking, 10m running, 1m walking; total 43
30 minutes running completes this preparatory course
add at least some more (5+) timed 5km runs