7th October 2009

Today Google celebrates the invention of the barcode.
To help in this celebration, you can make a barcode with your site's address (there is at least one more at barcodesinc, but at the moment of writing it is painfully slow).
I find these parameters nearly optimal:
Type: Code 128-B
Styles: Draw value text
Size: 234×60 (half-banner size)
Xres: 1
Text font: 5
Value: bogdan.org.ua
If you wish, you can also exactly replicate today's Google logo – which says "Google", as you could have guessed.
You can place this barcode on your "souvenirs" – pens, cups, t-shirts. Many phones now have barcode scanners (e.g. Nokia E71), so put this code onto your namecard.
Read on to learn about matrix barcodes.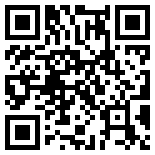 You may also investigate further into matrix/2D codes, which may contain much more information. To the left is the QR code of my blog's address – try and scan it with your cameraphone! Or make one for yourself.
Here's an encrypted message: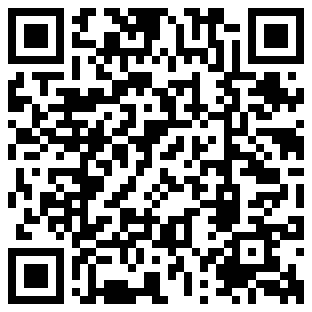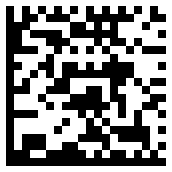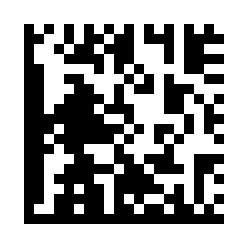 There are many types of matrix/2D barcodes. QR code (above), datamatrix (left picture) and Semacode (right picture) were all successfully recognized by my phone.