13th July 2008
IEs4Linux provides a convenient package of Internet Explorer 5.0, 5.5, 6.0, and (partially supported) 7.0 for Linux.
It installed and runs fine under Debian Etch: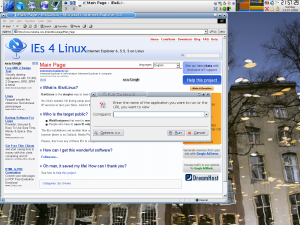 However, as you could notice from the screenshot above, CPU use is almost 100% while IE6Linux is running. It is better illustrated by the next screen: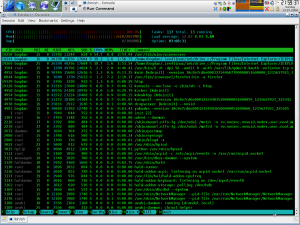 I didn't yet bother finding out what's wrong, but that must have some kind of a fix, as running at 100% CPU on a laptop is … hot.