16th September 2006
LinkedIn recommends downloading their JobsInsider bar for IE (Internet Explorer) and FF (FireFox). I was surprised looking at the sizes of download files: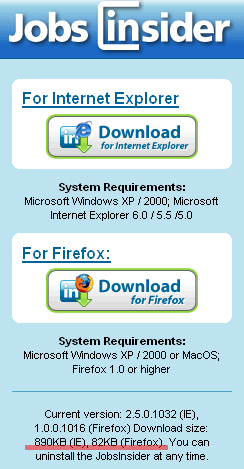 Well, FF fans might be proud once again

P.S. I strongly suspect, however, that size difference is due to the difference in functionality – note version difference between the two. I didn't try myself, though. If you try – please comment on what you found.