3rd September 2007
This isn't new, but looks like a milestone to me (yeah, I know about Sony and their robots, but that was before and different).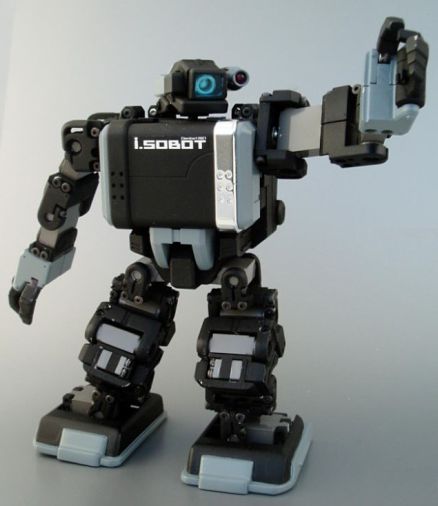 i-SOBOT is a tiny 165-mm robot with 17 servo-engines. i-SOBOT can be programmed and controlled at distance (using the LCD-equipped remote control), and understands up to 10 voice commands. This robot will be available in Japan and US in October 2007.
According to the Guinness Book Of Records, i-SOBOT is the smallest robot in the world.

Here's the official site.
The bot can play music, dance, and respond to some user actions (like applause). There are two versions: the basic one, and the CAMVersion, which differs by it's built-in camera and WiFi connectivity, to beam you the shots robot makes.