7th April 2007
The VentureOne by Venture Vehicles.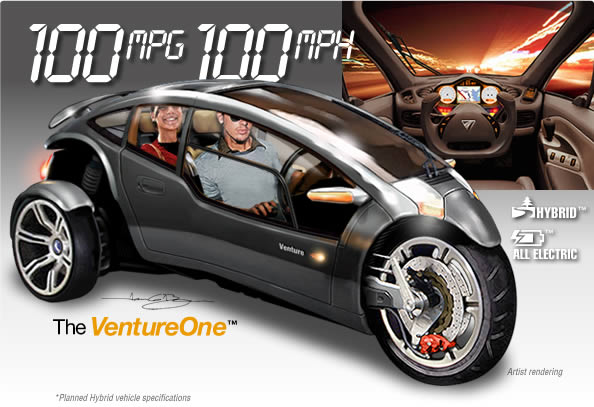 VentureOne is based (and actually licensed from) the Carver Engineering three-wheeler.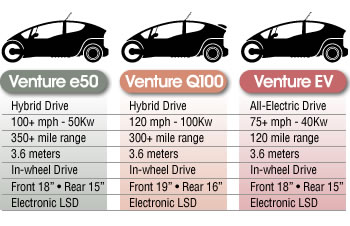 I'd be completely happy with the basic e50 model

I wish VentureVehicles would just give out some vehicles for "beta testing"

The VentureOne uses hybrid propulsion:


Venture Vehicles also promises sufficient safety for this hybrid tricycle: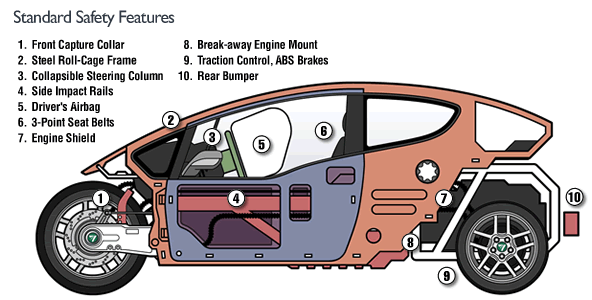 The pricing information is not yet officially available.
I wonder when VentureOne will be available in Ukraine